FREE Oxygen Therapy during selected treatments
or schedule Telluride's Preferred in-residence service
R e l i v e A l t i t u d e S i c k n e s s

W i t h o u t S i d e E f f e c t s
Absolutely OXYGEN
Telluride LLC
Telluride's PREFERRED oxygen company.
9 7 0 7 0 8 8 9 9 8
w w w . o x g e n t e l l u r i d e c o . c o m

www.oxygentellurideco.com
5 Star Reviews
LOCAL Business - FAST Response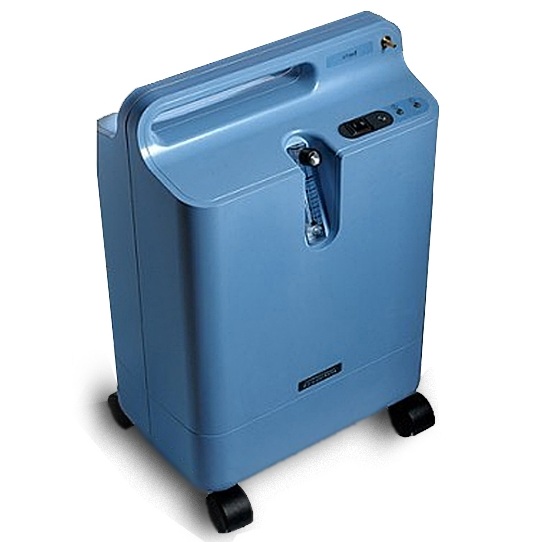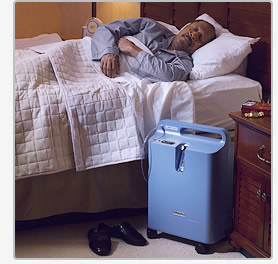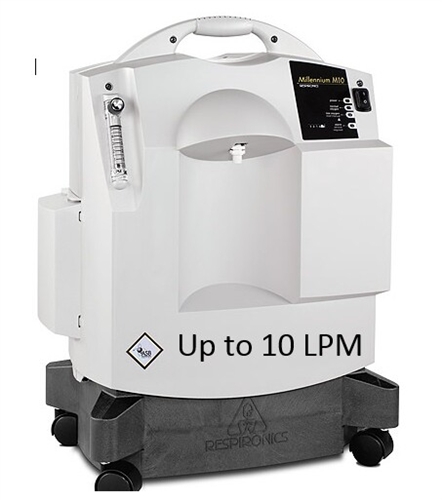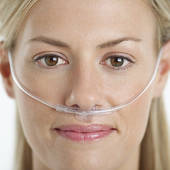 Information shared is NOT intended for self diagnosis. Always seek Professional Medical Assistance.
24 hour Assistance is available at Telluride Medical Centre - 24 Hour - Level 5 Trauma Care Center
Tel: 970 728 3848 - W. Pacific Ave. Telluride, CO 81435
Delivered to your door.-

Local, Licensed, Insured.
-
What clients say:
google
* * * * *
Patricia Evans - March 2017

Extremely efficient operation. I was experiencing challenges with high altitude and Karen
quickly delivered a oxygen rental unit to us within the hour. She is knowledgeable about
equipment and easy to reach via text questions mine was where is the tubing to connect
the bubbler? I should have looked at the manual but I was oxygen deprived. I would
recommend this business to anyone needing supplemental oxygen in the Telluride area.
Karen is genuinely king and lovely person who is concerned about her clients well being.
google
* * * * *
Ashley Mitchell - March 2017
Karen with Absolutely Oxygen is FANTASTIC! We arrived early Saturday and by 9pm I was
having issues with altitude sickness. I called Absolutely Oxygen to listen to their hours for
Sunday and Karen answered the phone. She was so kind and reassuring. She offered to bring
oxygen to me even though it was late for an additional fee or I could wait till Sunday. We opted
for coming right away and I am so glad she did. With 30 minutes I was feeling significantly
better and slept great! At some point all members of family have used the oxygen to relieve
their symptoms. This service is money well spent and saved our ski trip!
google
* * * * *
Gracie Womack- March 2017
Upon settling into the condo, it was obvious my daughter was suffering from altitude
sickness. She had a severe headache, was vomiting and lethargic. I called Absolutely
Oxygen and spoke with Karen. Within 30 minutes, Karen had delivered, set up and
explained how to do the Oxygen treatment. My daughter said she literally felt like a new
person by dinner time that evening. It is the personal touch that small businesses like this
give that makes such a difference in little towns like Telluride. Karen called us that evening
to make sure we were seeing progress. I don't know many places that still do that! I cannot
give more than 5 stars, but I would if I could. Karen and Absolutely Oxygen stand out for
their good service, professionalism, knowledge and caring. Thanks, Karen!
google
* * * * *
Bill Hicks - March 2017
Outstanding. Had O2 unit waiting when I arrived at resort. Picked up when I left,
on time, exceeded expectations. Customer service was great! BH
google
* * * * *
Marcial Bacani - March 2017
Decided to rent an oxygen concentrator for our stay in Telluride. Had occasional problems with
altitude sickness in the past so this was a precaution. Glad we did as my son started to have
symptoms and started using the unit. Dealing with Karen could not be easier. Delivered and
picked up as promised. More importantly unit worked great. Will be using her services again
on our next trip to Telluride.
google
* * * * *
Chris Ferequon - February 2017
Everything went so smoothly - and the staff is so friendly. When I arrived,
The unit was waiting for me. It worked great and allowed me to sleep well
each night. The rates are the best in town and the machine was newer and
plenty of nasal attachments were provided. When I left to go home, I simply
rolled the machine out to the lobby and it was picked up. I can't say enough
nice things about Karen - she's so friendly and great to deal with.
google
* * * * *
Debbie Krapf - February 2017
I can and will tell you that my trip out west was made 100% better by having an
oxygen machine ready and waiting for me when we arrived at our condo last
week. When I called and spoke to Karen I knew I had contacted the right person
to help with my altitude sickness issue. Correspondence was immediate and
other suggestions were given, which was greatly appreciated. Thank you Karen...
it was the best family vacation we've had to date and you helped to make it happen!!!!
google
Connie D. TX - Nov 3. 2016
* * * * *
Karen was wonderful and so quick to respond.
She made using the unit a breeze, and I was well
on my way to feeling better. I will use Absolutely
Oxygen again and again.
google
Cindy T. AZ - Oct 28, 2016
* * * * *
We were in Telluride in September and ready to go
out to dinner when my husband's portable oxygen
stopped working. He can go without for a couple of
hours but would be very uncomfortable without
supplemental oxygen for longer than 2 hours at
Telluride's altitude. I call Absolutely Oxygen after
finding the number with a web search. Karen was
most helpful and friendly. An oxygen concentrator
was delivered to our door within an hour. When we
left Telluride we left the unit on our porch. My
experience far exceeded my expectations. I highly
recommend Absolutely Oxygen.
google
Jamie T. NJ - Sept 28. 2016
* * * * *
Thank you for the amazing service and information.
We called Karen during a recent trip to Telluride and
had no idea how severe altitude sickness can be.
Thanks to Karen and her quick delivery directly to our
hotel we were all feeling better in no time. She was
both professional and very knowledgeable. I highly
recommend her services.
google
Gabrielle C. UKGB - Sept 24. 2016
* * * * *
Visited Medical Center, given this number to rent an
oxygen unit, for help with altitude sickness. Karen
spoke to me on the phone and was at my door within
20 mins. Simple to organize, and saved my trip. Nice
quiet unit, and Karen's personal, friendly professional
service earns 5 stars.
google
Peter B. and Gail Z. Wilson GA - June 8. 2016
* * * * *
Thanks to Karen Marshall for her rapid delivery and excellent
instruction on the OX concentrator. Certainly made my stay in
Telluride much more enjoyable.
yelp
* * * * *
Cindy R.
St Pete Beach, FL - 8/21/2018
Karen was professional, informative, and very friendly. She had the oxygen unit
at our condo before we arrived and the instructions were pretty simple.
My daughter was able to acclimate better this time around with us having
the oxygen on hand for her. I will definitely use Absolute Oxygen for our future
visits in Telluride. We love every minute there and want to feel our best
yelp
* * * * *
Aaron C.
NC - 8/7/2018
We've used Absolutely Oxygen's services twice. It has been an
Incredible help acclimatizing to the elevation. I highly recommend
if you suffer from the headaches and nausea as a result of high
elevation. It will improve your trip immensely.
yelp
* * * * *
Dolores C.
NC - 6/16/2017
We used Absolutely Oxygen when we stayed in Telluride recently. Karen the owner
is amazing. She dropped off the unit promptly, explained how to use it and was
always available for any questions. The oxygen helped us with headaches and
the other effects of the altitude. We will definitely use this service again. Highly recommend.
yelp
* * * * *
Gracie W.
NC - 1/14/2017
Within 2 hours of settling into our condo, our daughter
came down with altitude sickness. She was lethargic, had
a severe headache and was vomiting. I called Karen at
AbsolutelyOxygen, and she delivered an oxygen machine
to the condo within 15 minutes. Our daughter said she felt
like a new person within acouple of hours. Thank you Karen
for your professionalism ]and extra care.
yelp
* * * * *
Connie D.
TX - 11/3/2016
Karen was quick and wonderful. She delivered my oxygen
within 30 minutes and I was well on my way to feeling
better. Certainly made my stay in Telluride much
more enjoyable.
yelp
* * * * *
Jamie T.
NJ - 9/24/2016
A huge Thank ou to Karen! During or first family vacation to
Telluride my kids and mom were having difficulty adjusting
to the altitude. Everyone at Absolutely Oxygen was friendly,
professional and fabulous. Thank you for your services
and taking such good care of my family.
yelp
* * * * *
Keith M.
CA - 3/18/2016
These guys are wonderful. Our first day in Telluride,
my daughter came down with altitude sickness (severe
headache and vomiting). My wife called Absolutely
Oxygen and at 8pm on a Sunday night, the owner delivered
an oxgen machine to our rental. 30 minutes later my
daughter was feeling much better, and the next morning
she felt great.
-
Personal Mail - Sept 2016 - Cindy J.
'Thank you Karen for your great service.
It allowed us a few extra days in paradise.
-
1/16/17 A pleasure talking with Karen.
Very
accommodating and informative !! Debbie K.
12/18/16
Well, it could have been better -
but I don't know how. (<:) Jim M.
-
facebook 5*
Samantha B - Sept 28. 2016
This place was a lifesaver during our family vacation. Both
of my kids were suffering from altitude sickness. Absolutely
Oxygen was so friendly and easy to deal with. They delivered
right to our hotel. My babies felt so much better and we were
able to enjoy our vacation.
-
Statements made on the Absolutely OXYGEN website have not been evaluated by the Food and Drug Administration. Absolutely OXYGEN, and associated equipment suppliers are not represented to diagnose, treat, prevent any disease or medical problem.